Bio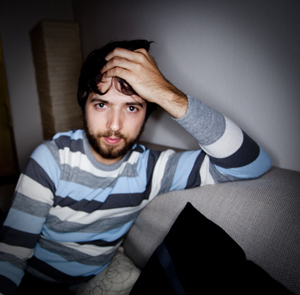 Gilberto Domingues Lontro is a European-based photographer, videographer, designer and web producer. He delivers visual communication that overcomes barriers and pushes boundaries in a social-media driven climate. (He also helped invent the Internets, but he signed a confidentiality agreement so he can't write about it.)
Gilberto works at IMAD – Institution genevoise de maintien à domicile in Geneva, Switzerland since 2021 as a graphic designer and multimedia specialist. He regularly creates print and online media and produces visuals for the website and other digital touch points. He always works to uphold visual guidelines, while generating new looks in campaign-driven micro-sites and specialty publications. As the in-house photographer, he often works quickly to generate new photo content through concept-driven photo shoots or finds fresh ways to document meetings and events.
Gilberto was born in Coimbra, Portugal, and studied Communications and Multimedia at McMaster University in Hamilton, Canada. He has worked in Canada, Portugal and Switzerland, in private production companies, television, newspaper, radio, and in the non-profit sector. He communicates natively in English and Portuguese, and is fluent in French and Spanish.
His work, in film and photography, has taken him across the world from Central and South America to the Middle East to Asia. In 2010, he launched his first photo exhibition, entitled Snap! Gilberto also works as a freelance photographer and videographer – he's always eager to collaborate with other artists in new and diverse media projects.
Clients
ACAPS Assessment Capacities Project
Eyes Magazine
NCD Alliance
World Vision
Geneva Forum on Social Change
University of Geneva
International Osteoporosis Foundation
Caritas Internationalis
International Labour Organization
Ecumenical Advocacy Alliance
ACT Alliance
World Council of Churches
JIPS Joint IDP Profiling Service
Fondation Apprentis d'Auteuil International
Geneva Water Hub
FDI World Dental Federation
IMAD – Institution genevoise de maintien à domicile
Exhibitions
#Project 365 Photography Exhibition • La Galérie (Geneva, Switzerland) • February 7 – March 5 2017
Queimados Pelo Sol Photography Exhibition • Era Uma Vez No Porto… (Porto, Portugal) • February 28 – April 23 2015
Half Days Collaborative Photography Exhibition • Next Door Gallery (Geneva, Switzerland) • August 28 – 31 2014
Snap! The Breaking Spine • Quai Wilson (Geneva, Switzerland) • June 4 – July 14 2012
Snap! The Breaking Spine • various locations • 2010-2016
Clippings
The Lancet, 21 May 2022 • How to fix pandemic preparedness
Education
2007 BA Combined Honours Communications Studies (Mass Media) & Multimedia • McMaster University • Hamilton, Canada